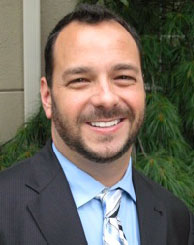 Robert Weimer Design is an integrated design firm, offering professional services in Architecture, Interiors, Landscapes, Furniture Design and Brand Development. We use each of these disciplines to create a unique finished product appropriate to our clients' individual tastes and requirements.
With over 18 years of design and project management experience, Robert is an award winning and published designer. He began his career working with world renowned architect Micheal Graves on resort hotels and custom high-end residences. Time at Universal Studios Hollywood and MGM Grand Las Vegas were instrumental in developing his skills for restaurant design and brand development. Later, working directly with interior designer Michael Berman, Robert honed his talents creating unique, high quality homes and life style products.
He believes good design enriches our lives, and he endeavors to create environments that will be stimulating and rewarding. Planning with an awareness of the costs and calendar, while sometimes challenging, only adds to the satisfaction of completing a successful project. Ultimately, Robert's goal is to have clients whose aspirations have not only been met, but exceeded.